Full-time software engineering fellowship
Work globally. Code locally.
We invest in software engineers like you.
Enhance your skills.
Complete a paid intensive fellowship for technical and soft skills — including real-world projects, mentorship, and tech stack specialization.
Kickstart your career.
We integrate you as a full-time, remote engineer with innovative partners around the world — so you can invest in your career, and the future of Tunisia.
Join the collective.
We learn, work, and grow as one team together in Tunis with shared values, continuous learning, and a lot of fun along the way.
Develop and deploy your specialty.
Choose a specialization track to shape the future of your career and exponential technologies around the world.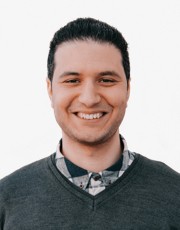 "I chose FullStack Web Dev because I love building things. Think-iT gives me the freedom and support to learn and use cutting-edge technologies that give my partner teams a leg up."
"My career as a data scientist at Think-it will help me accomplish my ultimate goal: to build an algorithm that detect tumors. In the meantime, I get to do what I'm passionate about with a team that I love. It never feels like work."
DevOps and cloud
"I like to surround myself with people I can learn from. Being a DevOps engineer lets me work closely with talented engineers while doing what I love most: designing architectures, coding, and building pipelines."
Data science and machine learning
"I chose Full Stack Web Dev because I love building things — whether it's a simple website or a fully fledged SaaS application. Think-iT gives me the freedom and support to learn and use cutting-edge technologies that give my partner teams a leg up."
Full stack web development
"I chose Full—Stack Web Dev because I love building things. Think-iT gives me the freedom and support to learn and use cutting—edge technologies that give my partner teams a leg up."
beyond the codebase
Improve your whole self. Not just your GitHub portfolio.
Technical expertise is only one piece of the puzzle. We help you develop the confidence you need to be a brilliant distributed engineer.
backend
Get to know yourself.
Growth mindset
Self-management
Adaptability
frontend
Work well with others.
Communication in English
Empathy and feedback
Distributed collaboration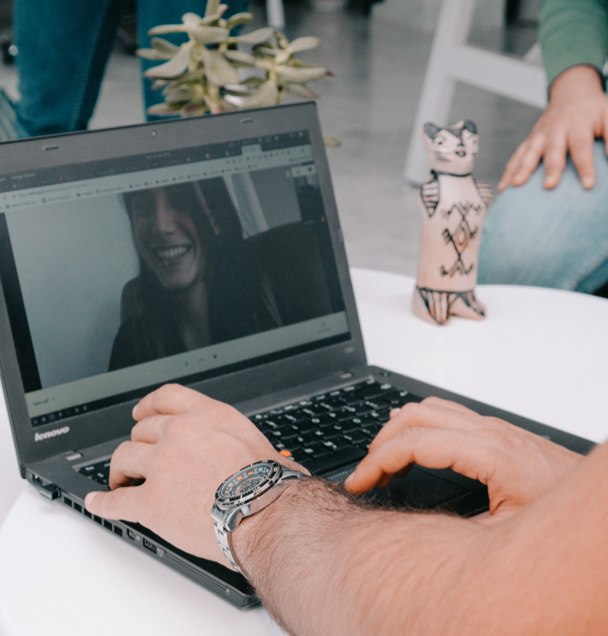 Challenge yourself and build things that matter.
We match you with partners where you can solve tough problems and really make an impact — not just push lines of code without asking questions.
See how we're different
Ghaith in Tunisia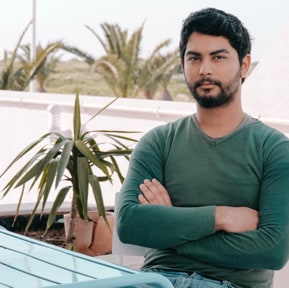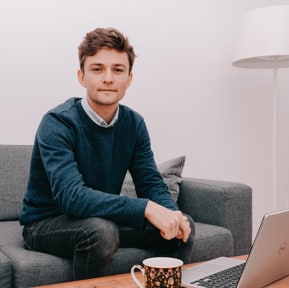 Jasper in Berlin
"I always thought I'd have to leave home to build a career. Today, I have true ownership of my work and get to build world-class software with two teams I love: one in Berlin and one right here in Tunis."
Ghaith L., Team Lead
Leonyte
We're reimagining what it's like to work in Tunis.
We're all here because we want to be. And we're stronger together.
Flexible work culture
We trust each other to own and ship our work independently.
Diverse team
We represent 8 nationalities from around the world, and 40% of us are women.
Open communication
We value honesty and kindness — there are no stupid questions, and your ideas matter.
Perks that feel like home
Enjoy yoga sessions, team events, ping pong, potluck lunches, and an infinite supply of coffee and harissa.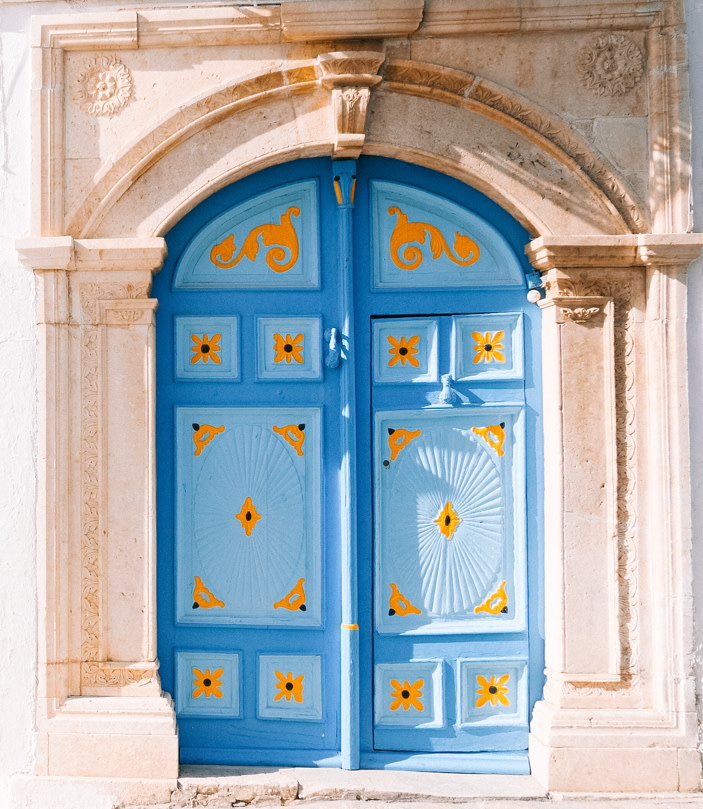 Our HQ is our home.
We are proof that you can look forward to Mondays. Our coworking villa has state-of-the-art equipment, fiber optic Internet, plenty of natural light, and a pool.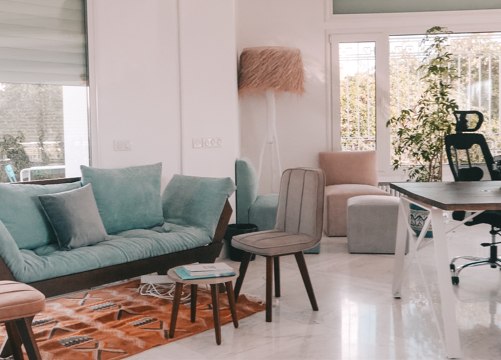 Come find your favorite corner.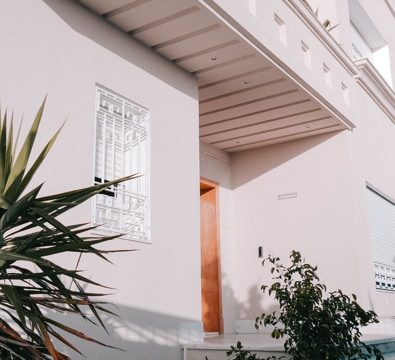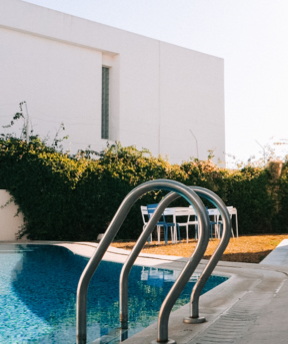 Frequently asked questions
Why should I join Think-it in Tunis instead of a bigger company somewhere else?

We're an agile international team on a mission to unlock human potential with technology — and make a local impact in Tunisia by working with teams around the world. We have a supportive and tight-knit team culture, sustainable revenue model, and big focus on personal growth — not traditional hierarchies.

We learn a lot more from the diverse problems we're solving with different partners than we would from working with one single product. If you want to work somewhere where you can speak your mind, improve your technical and personal skills, and make a global impact right at home in Tunis, then Think-it might be a good fit for you!

What technologies would I get to work with?

You will deepen your expertise in one of the following areas: DevOps and Cloud Services, Data Science and Machine Learning, or Full Stack Web Development. We like to work with groundbreaking methodologies and technologies like React, Kubernetes, NLP, and microservices — and our focus on learning new things quickly helps us prepare for technology that hasn't even been invented yet.

What is the fellowship learning approach like?

We think learning how to learn is more important than what you learn. That's why the Think-it fellowship is personalized, open-source, and project-based — to help you prepare for real-world innovation and problem-solving with constantly changing technologies. We provide a large resource library including online learning materials, mentoring, and workshops — and daily onsite support from technical leads and your peers to help you define and achieve your goals.

What is the work environment like?

We learn, code, eat, and have fun with each other every day at our new beautiful headquarters in Tunis (right next to the lake in Lac II). But we also trust each other to own and ship our work independently — so we have flexible working hours, and work from home when it helps us feel more productive.

There is no "boss" managing what you do; we're all here because we want to be. That being said, we ask you to commit to building our Tunis HQ culture and environment with us so 100% remote work is not possible. If you are interested in relocating to Tunis, let us know and we can help!

What kind of partners would I get to work with?

We partner with high-tech companies and organizations building large-scale, people-centric solutions that make our world a better place — like DNA sequencing, NGO analytics, blockchain cloud services, fraud detection, and smart cars. You could partner with an early-stage startup helping them build out their first prototype, or join an innovations lab within a larger company working on digital transformation.

Ultimately, you will be working for Think-it — while fully integrated with an international partner working on their product vision with their team. To help you feel happy and productive in your remote work, you will be surrounded by your fellow Think-iteers at our sunny HQ — including technical coaches and non-technical team members focused on supporting your growth.

What are the opportunities for personal growth?

Our entire vision and culture is focused on personal growth — so the opportunities depend on what you're interested in! During your learning fellowship, you can take on a mentorship and instructor role with other engineers to help them advance their skills in a discipline you've mastered.

So far, our engineers have taken on leadership roles with partner teams and internal special projects — but there are no limits, and we can help design the personal growth plan that feels right for you. By the end of your fellowship, you will have developed the skills you need to succeed as a technical leader at Think-it or another company, an expert freelancer, or an entrepreneur bringing your own vision to life.

Who is eligible to join Think-it as an engineer?

Our program is not entry-level. It is focused on acceleration of your existing coding skills, so we look for a minimum level of technical knowledge and a demonstrated commitment to becoming of a master of your technical craft — whether that's a degree, previous internship experience, participation in hackathons and community events, or online learning. It also takes more than just technical talent to be a Think-iteer: We look for curious and open-minded problem-solvers who learn new things quickly and share our vision and values.

Why do you focus on soft skills too?

Our goal is to prepare you to be a successful remote member of a partner team, and a future leader who makes wise decisions about the technology you're building. That requires traits like empathy, adaptability, and a growth mindset — not just technical skills. We focus your soft skill learning on three main areas: Communication, Self-Management, and Cross-functional Collaboration.